It all started so well for Australian stocks this year, as they rallied to touch the highest since May 2015.
That euphoria has ended abruptly as banks dragged down the country's main index, making it the worst-performing major Asian stock gauge. The nation's biggest lenders are getting hit as concern grows that their share prices rose too far, too fast given uncertainty around changes to regulation in a low-growth cycle.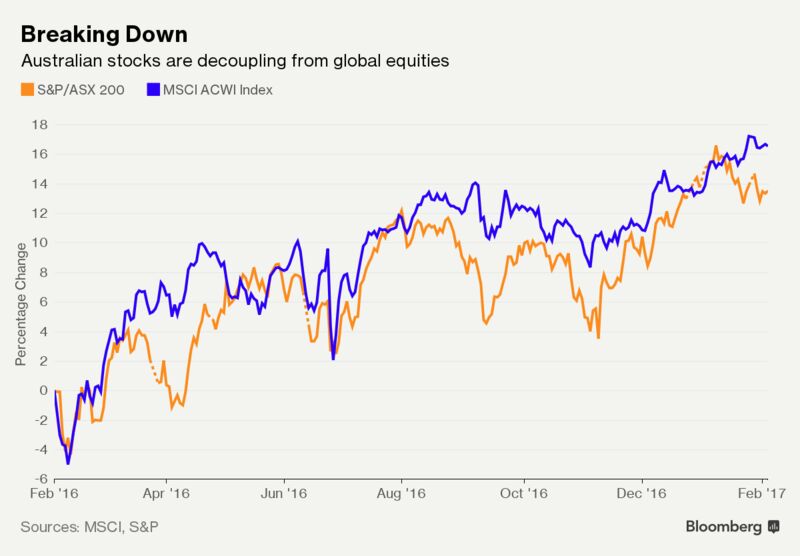 For a market that's historically the most tightly correlated in Asia with the MSCI World Index of developed-market shares, a key difference is emerging in the outlook for banks. That's breaking down those lockstep moves.
With the U.S. already two hikes into a rising interest-rate cycle, and bets for at least two more this year, Australia's central bank is someway off a decision to lift borrowing costs. That's weakening the relationship of the two indexes, according to Shaw and Partners Ltd.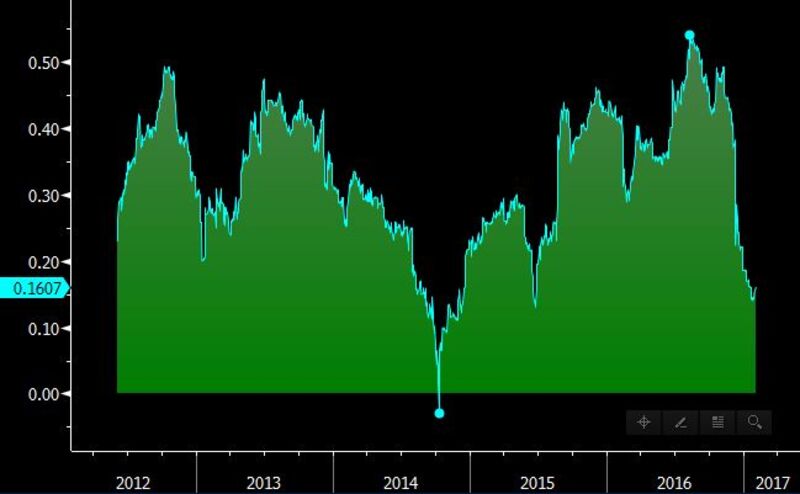 "The banks are in a different dynamic," said James Audiss, a senior wealth manager at Shaw and Partners in Sydney, where he helps oversee about A$10 billion. "U.S. banks make good money from trading and as rates go higher they have more spread to work with. Aussie banks don't really have that and if anything there is going to be a compression of the spread between central bank rates here and there."
Trump's rise to the presidency has buoyed U.S. bank shares since early November, with the financial sector among the biggest winners under the new administration. While American lenders made little headway in January as the rally stalled, a gauge of Australia's biggest banks posted the worst month since August.
It's unusual to see this decoupling. Moves on Australia's benchmark stock index are more closely tied to those on both the S&P 500 and the MSCI World index than any other major gauge in the region over the past five years, as this chart shows. Financial shares often tip the balance as they comprise more than one third of the Australian index.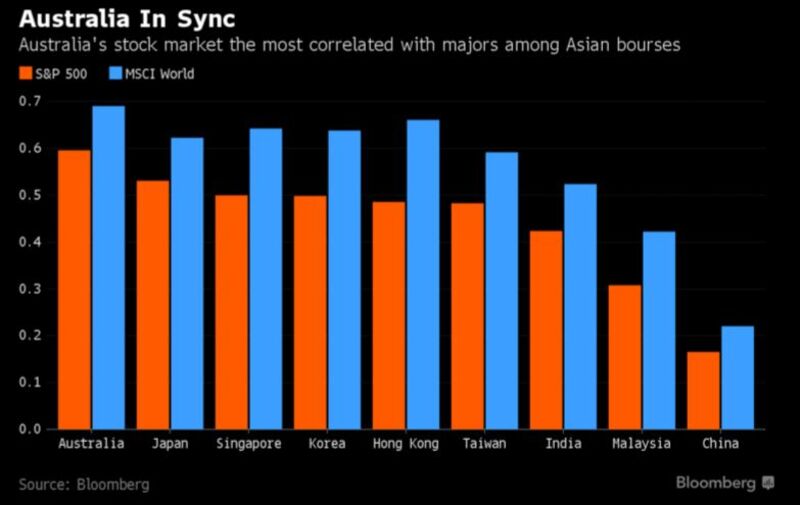 Differing paths for interest rates Down Under and in the U.S. is also removing something that's been very valuable to foreign investors: Australia's yield premium. The extra return that bond investors demand of the country's debt relative to what they receive on U.S. Treasuries has reached the lowest in a decade and a half.
Fed Funds futures show traders are betting on at least two U.S. rate hikes this year. In Australia the chance of just one rate rise is less than 15 percent, swaps data show.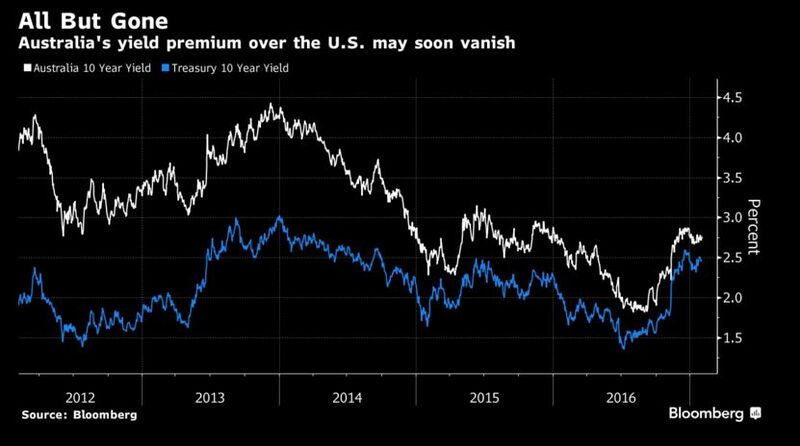 |Bloomberg Market