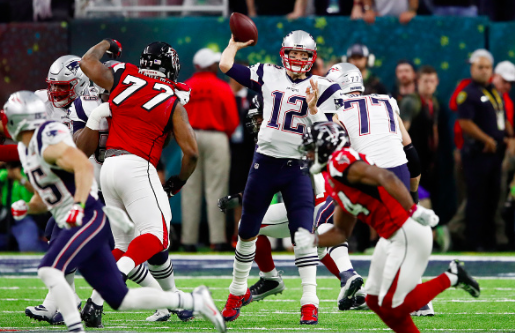 The Super Bowl is the annual championship game of the National Football League (NFL) that pits the champions of each of the league's conference – the AFC and the NFC – against each other for the Vince Lombardi Trophy.
It is usually held in late January or early February and the venue changes every season.
This year's Super Bowl, the 51st, is being held in Houston, Texas.
What time is the Super Bowl?
The Super Bowl takes place on Sunday night, UK time. Play is scheduled to start at 6.30pm Eastern Time which means British viewers will have to stock up on caffeine as the game won't be getting underway until shortly before midnight.
Factoring in the usual stoppages and the extra-long half-time to accommodate Lady Gaga's half-time show, Brits staying up for the big game won't be getting to bed much before 4am – if at all.
Where can I watch it?
BBC One continues its excellent coverage of the NFL with a late-night show fronted by the multi-talented Mark Chapman. Sky Sports will also be broadcasting the game but with adverts.
Who is playing in the Super Bowl?
The Atlanta Falcons won the NFC championship game against the Green Bay Packers to seal their second visit to the Super Bowl.
They will play against the New England Patriots, who have gone to more Super Bowls than any other team in history.
Who are the star players?
The Falcons boast this season's likely MVP in quarterback Matt Ryan, who was at the centre of the league's most deadly offense. Julio Jones is his leading wide receiver and one of the best in the league while running back tandem Tevin Coleman and Devonta Freeman make it very difficult to gameplan against Atlanta.
Tom Brady is one of the best-known NFL stars and, at 39, just had arguably his best season ever. Rob Gronkowski is another star on the Pats' offense but won't play through injury, so Brady will instead rely on a hodge-podge of Martellus Bennett, Dion Lewis, Chris Hogan and Julian Edelman. The Patriots have always been a well-coached team that outperforms its personnel..
|The Independent