On Saturday Isis bombed Istiklal Caddesi, the central street of Istanbul's Beyoglu neighbourhood. Many complain about its chain stores and gentrification, but for me, it will always be the grand boulevard all others aspire to. Istiklal made Broadway look like a neon bauble, and the Champs Élysée seem insipid.
Cutting straight from Taksim Square, with its heroic stone soldiers ever in the act of founding the Turkish republic, to the crowded Shake Shack at Tünel, walking this street means dodging trams blaring sentimental music and shoving past a mass of humanity. The couples, the riot cops stationed in front of Galatasaray University, their water cannon poised to target protesters, the endless street sellers, the kids who thrust flower crowns on your unwilling head. At Tünel the street forks, going sharply downhill until it meets the water, and across that,Sultanahmet and its shimmering, impossible domes.
Istiklal is packed till dawn. It wears necklaces of fairy lights. During the 2013 Gezi protests, when liberal secular Istanbulus rioted against President Erdoğan's increasing authoritarianism, Istiklal became an autonomous zone, bathed in tear gas and entirely free of police. The protesters held it for days. Now, Syrian refugees line its sides, earning coins with songs about love and revolution. Istiklal is where all of life pulses sweetly.
On Saturday a man who Turkey's interior minister identified as Mehmet Ozturk walked down Istiklal Caddesi and blew himself up. Thirty-six people were injured. Five are dead.
In Turkey, bombings have taken on a cruel banality. Since July 2015, when an Isis suicide bomber murdered 32 young leftist activists in the border city of Suruç, scarcely a few months at a time have passed without a city in Turkey being bombed. Nor are Isis the only culprits. Last week the Kurdish militant group TAKsent a young woman to murder dozens of commuters in Ankara's lovely student neighbourhood, Kizilay.
Meanwhile the Turkish government carries out a dirty war in the country's east against the Kurdish separatist guerillas of the PKK that has left hundreds of civilians dead. The Kurdish city Cizre now resembles Homs. Sixty people died in one basement alone in Cizre, burned and wounded from government bombs – ripples from the violence in Syria that have finally reached the capitalist core, Istiklal and this street that I love.
I often think of Istiklal as a body part: it is a heart, a backbone, a nerve. On Saturday Istilkal was an artery. Isis wanted it cut.
I read about the bombing and became sick. I texted my friends to see if they were safe, and reflected on how frequent this ritual of checking in after a bombing has become.
Istiklal is sheer cosmopolitan glory where, for an outsider, Turkey's fissures seem to disappear beneath the crowds. Istiklal is where, a hundred years ago, white Russian refugees hawked their possessions, and now you can buy Nato-brand tear gas and All Cops Are Bastards scarves and tourist jewellery adorned with the blue and white evil eye. Too many nights, I blessed life on Istiklal.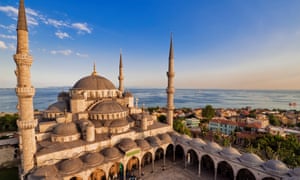 Turkey bombs Kurds in Iraq. At the closed border with Syria, tens of thousands of internally displaced people have pitched tents, fleeing the hellish fighting. Turkeystrikes a foul deal with Greece to fight back the rubber life rafts of desperate Syrians. The bombs explode, and the world grows uglier in their aftermath. War strips away beauty.
Istanbul's cosmopolitanism was born of war as well as trade. But violence tears cosmopolitanism apart. In self-defence, and despite themselves, people harden their identities, entombing their ethics and intellect in religion, ethnicity or privileged blue passports. Of all the treasures torn away by war, universalism is perhaps the most precious.
On Twitter, people argue about whether the western media is covering Istanbul enough. To us, it is true, Middle Eastern lives are cheap.
The next day Istanbulus lay carnations on Istiklal. The red flowers are meant to evoke martyrs' blood, but martyrdom is a fraught and ill-used concept, and if the dead are martyrs to anything, it is the beauty of taking a walk in a fragile spring. Later Istanbulus march, holding signs – "We are not afraid, we are here and we won't get used to it."
They are brave words, and the finest ones possible in the situation. Long may they hold.
SOURCE: Molly Crabapple, The Guardian